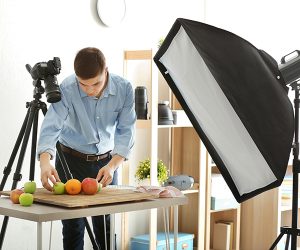 About Hoffman Media and StoryMaker
Every recipe tells a story, and for nearly 40 years, Hoffman Media has been creating recipes and content that have united our community around our publications and have put us on the map as a leading, family-owned, independent publisher based in Birmingham, Alabama.
The Hoffman Media StoryMaker division brings the power of our
in-house team of chefs, writers, designers, photographers, videographers, and stylists to help tell your brand's story. From recipe and photography content to video, cookbooks, and fully executed custom events, our team of dedicated professionals will be with you at each step of the process to ensure flawless execution.
At StoryMaker, we're passionate about what we do, and we believe in the power of story driven custom content in helping to build the brands we work with.