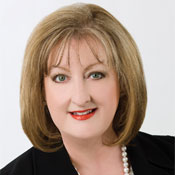 Phyllis Hoffman DePiano
President, Hoffman Media
A leading figure in the publishing industry, Phyllis Hoffman DePiano is president and chief executive officer of Hoffman Media. A native of Hoover, Alabama, and a graduate of the University of Alabama at Birmingham, she began her career as a Certified Public Accountant with a nationally known firm before founding a special-interest publication company in 1983 that is now known as Hoffman Media. Phyllis is recognized industry-wide as a savvy businesswoman and talented entrepreneur. She serves as the creative engine of the company, which defines and celebrates the lifestyles of women through an ever-widening range of beautiful magazines, including TeaTime,Southern Lady, Victoria, Just CrossStitch, and Taste of the South. In 2005, she partnered with restaurateur, author, and TV personality Paula Deen to create Cooking with Paula Deen, a lifestyle/cooking magazine that was the number one newsstand launch in its inaugural year. Then, as a lifetime devotee to the art of hospitality and cherishing life's special moments both big and small, she founded Phyllis Hoffman Celebrate in 2009, followed byThe Cottage Journal in 2010.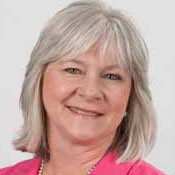 Cindy Cooper
Vice President/Editorial
Editorial Director, The Cottage Journal
Cindy Cooper is described by Phyllis Hoffman DePiano, president of Hoffman Media, as "one of the most creative people in publishing." She draws on her exceptional creative vision and more than thirty-three years of experience in the publishing business to develop compelling books and other products for Hoffman Media, as well as to guide and manage the magazine editors. Cindy also serves as editorial director of The Cottage Journal, a visually rich magazine that inspires readers with charming interiors and gardens, quaintly clever home ideas and projects, and keepsake recipes that capture the cottage lifestyle. An Alabama native, Cindy received her bachelor's degree from Auburn University and joined Southern Progress Corporation as a magazine designer in 1979. During her subsequent career within Southern Progress and Oxmoor House, Inc., she led creative teams in the publication of various books and magazines, including Cooking Light, Southern Living, Weight Watchers, and Coastal Living. After joining Hoffman Media, Cindy directed the editorial team of Cooking with Paula Deen before overseeing the launch of The Cottage Journal. In her free time, Cindy loves spending time with her family, traveling, and creating beautiful home spaces.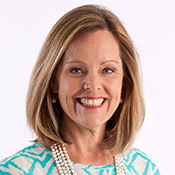 Alyce Head
Editorial Director, Cooking with Paula Deen
As editorial director of Cooking with Paula Deen, Alyce directs and collaborates with teams of editors, culinary specialists, stylists, and photographers to package recipes, menus, home decorating features, and travel stories that bring the Paula Deen brand to life. Alyce joined Hoffman Media with over twenty-five years of marketing and publishing experience. Her previous positions included vice president of marketing for McWane Science Center in Birmingham, Alabama; editor and creative director for Lowe's Creative Ideas magazine; art director for the launch of Coastal Living magazine; and marketing art director for Southern Living and Southern Accents magazines. Alyce received a bachelor of fine arts degree with an emphasis in commercial design from Auburn University and lives in Birmingham, Alabama. Along with juggling testing recipes, scouting props and locations for photography, and entertaining her family, you may find Alyce putting in a morning run with neighbors, volunteering as a community art partner for children with chronic illnesses, or visiting one of her six siblings who live across the South.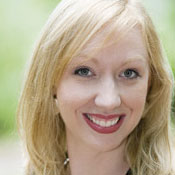 Andrea Fanning
Editor, Southern Lady
Penning her first book at the age of four, Andrea Fanning has long been captivated by the power of the written word. In fact, it's through writing that she has been presented with opportunities to cross oceans, go through college, and join the staff of Hoffman Media. As editor of Southern Lady, she strives to create pages that will enchant and inspire readers, pages that will whisk them away from the ordinary and take them to a place of sheer delight. An honors graduate from the University of Alabama with concentrations in English, journalism, and photography, Andrea is an avid reader, tennis player, and music lover. On any given day, you'll likely find her sitting in the sun listening to Ella Fitzgerald or Dave Barnes, lost in a C.S. Lewis manuscript, perhaps scribbling a few notes in the margins or underlining quotes—and loving every minute of it.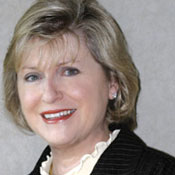 Barbara Cockerham
Editor, Victoria
With the sure hand of a seasoned writer, Barbara Cockerham approaches her role as editor with the same appreciation for romantic living and feminine flair for which Victoria is renowned. Her love of the written word as well as her pursuit of elegance, sophistication, and style is evident in every issue of this women's lifestyle magazine. A graduate of Mississippi University for Women, with a bachelor of science degree in nutrition and journalism, Barbara began her career at the Decatur (Alabama) Daily, where she covered lifestyle stories that took her from tea parties to weddings and high school plays to women's club meetings. After a stint with daily newspapers, she cofounded Symbol of Excellence Publishers with Phyllis Hoffman when they launched the first publication devoted exclusively to counted thread cross-stitch. As the company grew, she served as executive editor of six women's titles until the company was sold in 1996. Barbara joined the newly formed Hoffman Media in 1998 and became editor of Victoria in 2007 when the company revived the title, which had previously been published by Hearst. The pages of Victoria reflect Barbara's passion for decorating, gardening, cooking, and entertaining as well as her favorite pastimes: needlework, literature, antiques, and travel.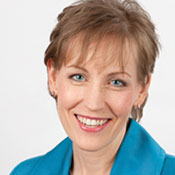 Lorna Reeves
Editor, TeaTime
Lorna Reeves was introduced to the pleasures of tea at the venerable Williamsburg Inn during a needlearts seminar years ago. She was immediately smitten, and it wasn't long before tea drinking became an essential part her daily routine. Lorna graduated with honors from Samford University in Birmingham, Alabama, and is fluent in Spanish, having spent her formative years in South America. She began her career at Hoffman Media in 1991, where her needlework skills and love for the art served her well during her tenure as editor of both Just CrossStitch and Sampler & Antique Needlework Quarterly. Next, Lorna, an accomplished cook, guided one of Hoffman's quite successful publications, Taste of the South, through its first five years before trading spatulas for teacups in her move to TeaTime. Of her many responsibilities as editor, she especially enjoys visiting tea businesses of all styles and telling their stories in the pages of the magazine. She is currently pursuing Specialty Tea Institute Level 3 certification. Lorna balances the rigors of a career with the joys of parenthood as she and husband, Brent, raise their two wonderful teenage children in Hoover, Alabama.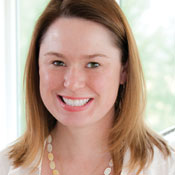 Brooke Bell
Editor, Taste of the South
Brooke M. Bell is the editor of Taste of the South, a fast-growing magazine that preserves the past and celebrates the future of Southern food. As editor, Brooke directs the editorial staff and is responsible for the planning and executing of all the content for the magazine. She also partners with the test kitchen staff and photography team to develop the recipes and images in every issue. Brooke joined the Hoffman Media team in 2007 as food editor of Cooking with Paula Deen, where she created story packages and oversaw the development of all recipes and food-related content before taking the helm at Taste of the South. Prior to arriving at Hoffman Media, Brooke worked as managing editor for three of Grand View Media Group's titles, as food writer forBirmingham Weekly, and as a freelance food writer for various publications. She received a bachelor of arts degree from Birmingham-Southern College and an associate degree in culinary arts from Culinard, the Culinary Institute of Virginia College in Birmingham, Alabama. When she is not researching the latest trends in seasonal cooking and the culinary arts, Brooke spends her time shopping at farmers markets, tending to her backyard garden, and entertaining her family and friends. She lives in Birmingham with her husband and Cavalier King Charles Spaniel.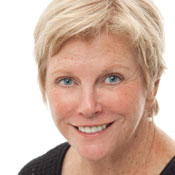 Linda Wright
Editor, The Cottage Journal
Linda Wright is the editor of The Cottage Journal. In this multifaceted role, Linda plans, writes, styles—and even sweeps the floor on occasion. Prior to her appointment as editor of this magazine in 2011, Linda served as editor of Phyllis Hoffman Celebrate magazine and managing editor of Cooking with Paula Deen magazine. Before joining Hoffman Media in 2007, Linda spent almost twenty years with Southern Progress Corporation as a book editor and photo stylist for Oxmoor House publications and as a designer and product developer for the Southern Living at Home party business. Her past publishing experience also includes work as a freelance writer and stylist for a variety of national publications, including Better Homes and Garden books. Growing up the daughter of an Army officer, Linda lived in various cities across the United States and Europe. Her natural passion and talent for entertaining at home suit her well as she directs and manages this nationally distributed publication dedicated to making home a comfortable, cozy, and inviting place for family and friends to gather. Linda received her bachelor of arts degree in English from the University of Montevallo in Alabama, where she also completed a master's degree in education. She resides in Birmingham, Alabama.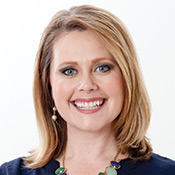 Heather Martin Jeffcoat
Editor, Entertain Decorate Celebrate
Heather Martin Jeffcoat is the editor of Entertain Decorate Celebrate, a premium national magazine that highlights the most important events in our lives and offers inspiration for every occasion, big or small. Heather is also editor of all-american cooking, a food-focused magazine that dives into a different theme with each issue. From breakfast ideas to scrumptious cakes to holiday baking, all-american cooking is full of wonderful dishes that will inspire you to find the chef and baker inside.
As editor of these two fantastic magazines, Heather works with a creative and passionate team to produce high-quality magazines with beautiful photography and inspiring content. Heather joined the Hoffman Media team in 2012 as managing editor of Woman's Day Halloween Celebrations and Woman's Day Fun & Festive Christmas, a partnership between Hoffman Media and Hearst Publishing. After that partnership was complete she took on the role of managing editor of Cooking with Paula Deen. Heather was named editor of Entertain Decorate Celebrate and all-american cooking in 2013. Prior to arriving at Hoffman Media, Heather worked in newspaper, magazine, and web as a writer, editor, and web editor. She received a bachelor of arts degree from Auburn University. When Heather is not busy with the magazines, she loves cooking, working in her garden, and spending time with family and friends. She lives in Pelham, Alabama, with her husband, Brad, and children, Braxton and Maya.